Zion Lutheran Church in Hay Creek near Augusta Wisconsin
See a photo video slide show of all the churches in Augusta Wisconsin on the main Churches pages.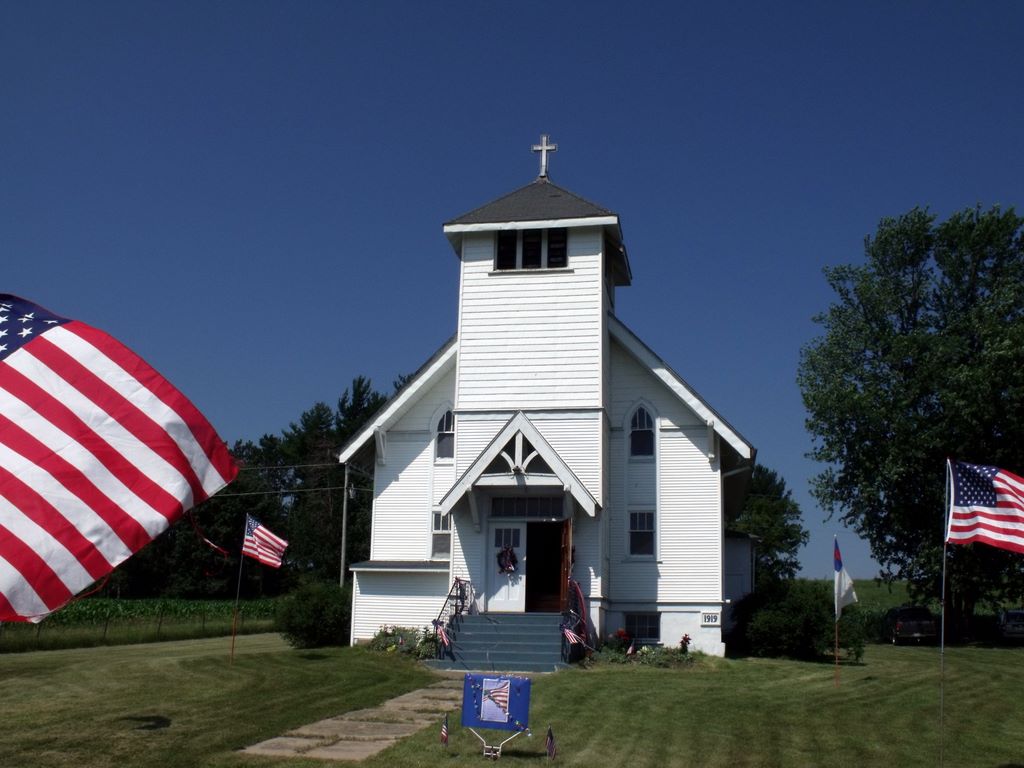 Pastor Paul Bittner is an occasional special event guest pastor




Zion Lutheran Church
was de-sanctified in 2001 due to high maintenance costs and low attendance.

Continuing into 2010 and beyond, the Church serves as an important community member and reminder of its culture and history.

The Church is open and decorated for special services and events such as a Patriotic Church Service for Independence Day (The Augusta Beans and Bacon Days Event) and for the Holy Christmas Holiday

See a brief history and news of its closing below

The Closing of Zion Lutheran Church, Haycreek, WI
December 3, 2001
On October 28, 2001, the congregation of Zion Lutheran Church, Haycreek (Town of Bridge Creek) in south eastern Eau Claire County, gathered for the final service of both the church and congregation.
Zion was organized in 1917, and constructed its first and only building in 1919. Zion, located on country roads between Fairchild and Augusta, generally shared a pastor from Fairchild. Since the death of Rev. Merlin Sasman, Pastor Kangas of Augusta had served on a vacancy basis. From the Great War to the War on Terrorism, through the Great Depression of the '30's, and through the cultural revolution of the 60's and 70's, to a new millennium,
Zion Lutheran Church stood as a fortress on a hill calling her members and community to the faith and hope that are in Jesus Christ. In recent years, with a declining membership, and the influx of Amish into the area, the ability of the congregation to maintain a ministry was not adequate. Therefore, Zion voted to end a ministry that covered nine decades from 1917-2001.
Click on a thumb nail to see the other Augusta Wisconsin Churches.
See slide show video of Augusta Wisconsin Churches

See the History of Augusta Wisconsin Churches in 1874
Visit one of our Wisconsin Churches to nourish your spirit and nurture your soul. See slide show video of Augusta Wisconsin Churches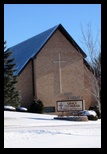 Another view of the Grace Lutheran Church in Augusta in winter