The Historic Rural School of the Dells in Wisconsin
First | Previous Picture | Next Picture | Last | Dells School Home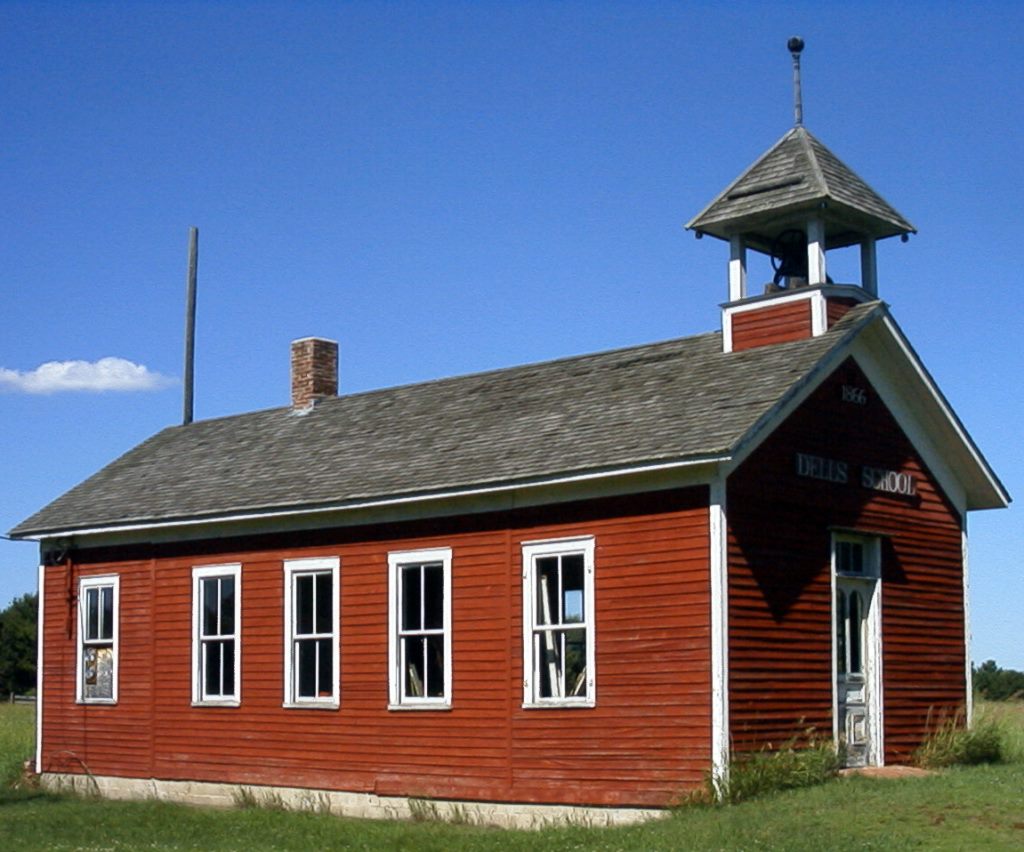 The Dells School in Augusta WI, Part of the properties of the Dells Mill and Museum. The Mused is open for tours May through October.
Country schools such as this were found every few miles beginning in the pioneer years of the 1860's, the 19th Century through the mid 1960's; the middle of the 20th Century.
The one room education for grades 1 through 8 served the nation and Wisconsin for over 100 years. It was a time when getting an education beyond 8 grades was though unnecessary.
| | | | | |
| --- | --- | --- | --- | --- |
| | | | | |
| The Belfry | The 1866 End | | The 1973 End The Main Student Entrance | |
| | | | | |
| | The Historic one room school in Winter | The Dells School was originally just across County V on the Dells Pond | The Dells Pond circa 1956 | |