The Dells Pond in Augusta Wisconsin Circa 1956
First | Previous Picture | Next Picture | Last | Dells School Home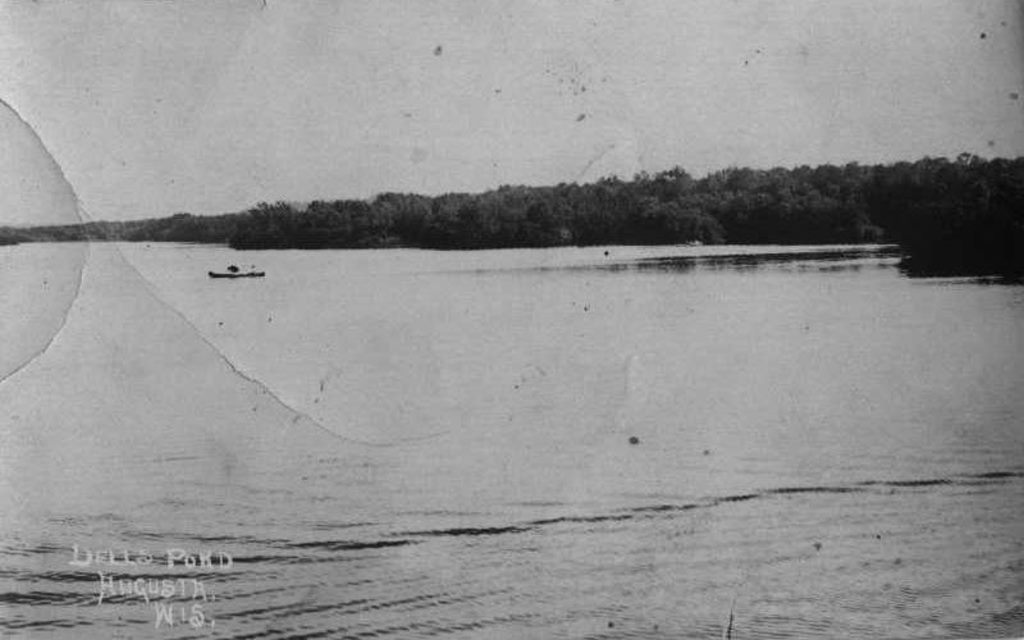 The Dells Pond in Augusta Wisconsin originally thought to be circa 1956, but other photos with this script style suggest it is circa 1930's.
The pond provided fresh fish and sustenance for local farmers during those years long ago when families were large. All the local farm children spent their entire educational life in the Dells Mill one room school and the other rural schools that peppered the neighborhood every few miles. The heydays of these schools was from the 1870's into the 1960s. For example, the Rodell Grade School, the nearest one room school was less than 3 miles away
The Dells School was just 50 yards from the Dells Pond
The Mill Pond, just 3 miles from Augusta Wisconsin is still popular for fishing year round.
| | | | | |
| --- | --- | --- | --- | --- |
| | | | | |
| The Belfry | The 1866 End | | The 1973 End The Main Student Entrance | |
| | | | | |
| | The Historic one room school in Winter | The Dells School was originally just across County V on the Dells Pond | The Dells Pond circa 1956 | |